One of the things God is most noted for is His forgiveness of sins. God forgives unconditionally. The Scriptures tell us in Ps 86:5, "For thou, Lord, art good, and ready to forgive; and plenteous in mercy unto all them that call upon thee." He sent His son to earth to provide a way for us to seek Him through repentance of our sins and ask for forgiveness. But did you know that there is a sin that He will not forgive? There is a sin that is unpardonable, and in this article, we have the unpardonable sin explained.
What is Sin?
Sin is the result of disobedience. More specifically, it is disobedience to God's law. The Scriptures tells us in 1 John 3:4, Whosoever committeth sin transgresseth also the law: for sin is the transgression of the law. Therefore, it is a deliberate breach of the law. It is insurrection against God's law, which is the standard of righteousness.
Sin comprises the denial of the living God from whom we as human beings draw our lives and existence (Acts 17:28); the outcome of this rebellion is death and the torment of hell. Death is the definitive penalty imposed by God for sin. The Bible states in Rom 6:23, "For the wages of sin is death…
In contrast to this dark condition of sin and its reality, the gospel arrives as the good news of the liberation that God has made available through His Son. Jesus bears the penalty of sin in place of His people (Mark 10:45). He additionally redeems us, liberates us from lawlessness, and enables us to desire to do good works in service to God and others (Titus 2:14).
How are we Redeemed
So how are we redeemed? The Scripture tells us in Eph. 1:5-7:
5 he predestined us to be adopted as his sons through Jesus Christ, in accordance with his pleasure and will (6) to the praise of his glorious grace, which he has freely given us in the One he loves. 7 In him we have redemption through his blood, the forgiveness of sins, in accordance with the riches of God's grace NIV
Through repentance of our sins and accepting Jesus as our Lord and Savior, we have redemption through His blood. When this occurs, we receive the Holy Spirit, which enables us to walk in the righteousness of God. Acts 2:38 reads, "Peter replied, "Repent and be baptized, every one of you, in the name of Jesus Christ for the forgiveness of your sins. And you will receive the gift of the Holy Spirit." NIV
There is no greater gift, for we are powerless against the enemy that leads us into sin without the Holy Spirit.
What is the Unpardonable Sin?
So, with such great gifts from God as forgiveness and redemption of sin as the above Scriptures verify, what's the deal? There is no mention of a sin that is not forgivable. Therefore, is there a sin that is unpardonable? To explain the unpardonable sin, let's start with Matt 12:32
Anyone who speaks a word against the Son of Man will be forgiven, but anyone who speaks against the Holy Spirit will not be forgiven, either in this age or in the age to come. NIV
This Scripture contains Jesus' response to the Pharisees denying that His power was from God. Instead, in the previous verses, they claimed that His power was from Satan.
These words appear to mean that by speaking against Jesus, the Pharisees might be forgiven because the insult may have been based on ignorance of who he was. After all, at that time, even Jesus' disciples did not completely understand who he was. However, speaking against the Holy Spirit, to deny the power behind Jesus' ministry — was unforgivable. (Some translations use the word "blasphemy,"
meaning extreme slander and lack of reverence.) The rejection of a messenger, even Christ Himself, can be forgiven, but not the rejection of God Himself through the Holy Spirit. The mighty works done by Jesus through the Spirit were unmistakable announcements that the kingdom had arrived. Those who had the nerve to attribute these works to Satan were not ignorant; alternately, they had made up their minds not to believe. Jesus said that those who vilify the Holy Spirit would not be forgiven, not because their sin is worse than any other, but because they will never ask for forgiveness.
Forgiveness is not automatic; we have to request it. In the same way, we have to grant it to others whether it is requested of us or not.
Let's look at another passage: Heb 6:4-6
4 It is impossible for those who have once been enlightened, who have tasted the heavenly gift, who have shared in the Holy Spirit, (5) who have tasted the goodness of the word of God and the powers of the coming age,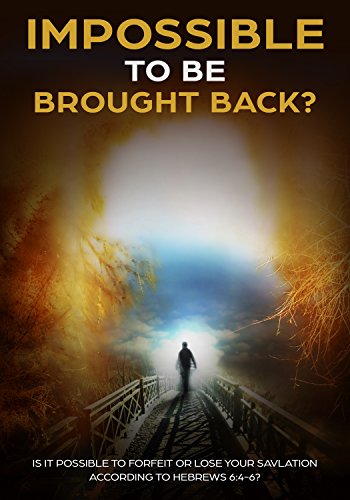 (6) if they fall away, to be brought back to repentance, because to their loss they are crucifying the Son of God all over again and subjecting him to public disgrace. NIV
This passage involves individuals who have turned from belief to unbelief.
It is not possible for individuals who have professed Christianity and have experienced all of the beautiful elements described in this passage and then have turned away from Christ to turn around and repent again. It is not impossible because these individuals show scorn for Christ through their intentional actions. It would be like personally crucifying Christ again. By departing from the faith, these individuals agree that the crucifixion was correct in that Christ was an imposter and needed to be killed.
Such treatment of Christ actually shames Him, as the Scripture reads, "Public disgrace."
Instead of exalting and honoring Christ, it makes Him a very evil person, thus shaming Him greatly.
This passage refers to folks who walk with Christ for a while, then deliberately turn around, and walk in the other direction, rejecting Christ. Heb 10:26 says, "For if we willfully persist in sin after having received the knowledge of the truth, there no longer remains a sacrifice for sins" (NRSV).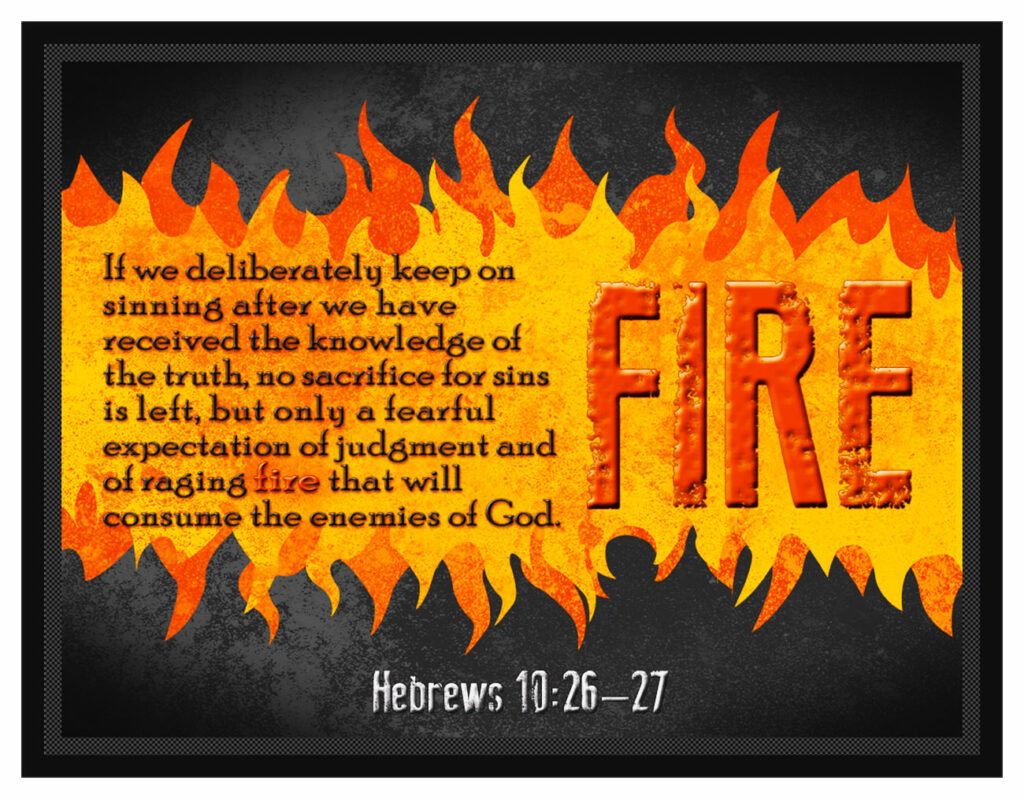 Christ cannot and will not be crucified again. Separately from His cross, there is no other achievable way of salvation. Once an individual turns from believing in Christ to not believing, that individual is lost. It is like the land of no return.
Whoever rejects the prompting of the Holy Spirit removes themselves from the only force that can lead anyone to repentance and restoration with God. Those who have witnessed the light yet prefer the darkness are blaspheming the Holy Spirit. This sin cannot be forgiven as the Scripture reads, "in this age or in the age to come"
because its consequences are eternal.
These individuals can never be restored because they will not desire to be. They have chosen instead to harden their hearts against Christ. It is not that God cannot forgive them; rather, they cannot be forgiven because they will not repent of their sins.
Scripture says in Prov. 29:1
He who is often rebuked, and hardens his neck, Will suddenly be destroyed, and that without remedy. NKJV
Those who continue in sin despite the warning of the Holy Spirit shall be destroyed.
God has a threshold that takes an individual beyond the possibilities of redemption, and to exceed this point will require that one pay an eternal cost. If one exceeds the point of redemption, then one can expect to pay an everlasting price.
1 John 5:16-17
16 If anyone sees his brother sinning a sin which does not lead to death, he will ask, and He will give him life for those who commit sin not leading to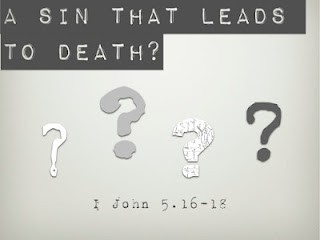 death. There is sin leading to death. I do not say that he should pray about that. 17 All unrighteousness is sin, and there is sin not leading to death. NKJV
There is a sin that does not result in eternal death, and there is a sin that results in the eternal death. For the sin that leads to eternal death, there is no forgiveness "neither in this life or the life that is to come." The sin unto death is a sin whose end result is blasphemy. The Scripture says, "I do not say that he should pray about that." In other words, this sin is unpardonable, so don't even bother praying about it.
This sin is apostasy — which is when an individual has rejected Christ and turned away from the faith despite the Holy Spirit. John was writing to Christians and expressing his concern for the infiltration of false teachers, leading them astray—away from Christ. His warning to them was that their sin of apostasy would lead to unbelief and their spiritual ruin.
The sin that leads to death isn't any one particular sin but continuous unbelief and rebellion. These attitudes can be so strong that the victim will likely be unrepentant and unpardonable.
Life Application
Any denial of the Holy Spirit's prompting to accept Christ or to continue in Christ is unbelief and is an unforgivable sin. These sins lead to spiritual death because, without Christ, there is no avenue for forgiveness. Any individual that dies in this state is simply a lost soul.
The Scripture warns us in 1 Thess. 5:19. "Quench not the Spirit." To quench is to put out or put away.
If the Spirit repeatedly prompts us to give up sin, yet we continue to refuse, the Spirit will leave and never ask again. At that moment, an individual becomes unpardonable. We cannot be pardoned unless we repent, and we cannot repent without the impression of the Holy Spirit.
Going back to the original text, verse 31, "all manner of sin and blasphemy shall be forgiven unto men:" The Scripture clarifies that all manner of sin and blasphemy shall be forgiven. Therefore, if all manner of sin and blasphemy will be forgiven, that means that there is no single sin that is not forgivable if confession and repentance take place. Against this background, since no single sin is unpardonable, it means that it is not the sin that is unpardonable. However, the individual becomes unpardonable because the Spirit has been quenched, leading to unbelief. As the Scripture reads … but the blasphemy against the Spirit will not be forgiven." NIV
Once the Spirit has left, there is no impression on the heart to repent. Therefore, it is not the sin that is not pardoned, but the holding on to the sin leads to the point of no return, the point where God cannot pardon. Persistent procrastination often provokes the punishment of God.
Any sin can lead us to the point of no return. The one sin that we hold onto can lead us to the point of no return—unbelief. This is the danger we all face.
The sin that is "not leading to death" is a sin committed out of ignorance or error instead of unbelief. These sins can be confessed, and repentance can occur (1 John 1:9, Prov. 28:13). For more on repentance, see the article, Repentance and Sin,
on this website.
So we must examine ourselves and ask what sin are we holding onto that we refuse to give up despite the Holy Spirit's conviction?
The Bottom Line
Bottom line—the unpardonable sin in a nutshell is—unbelief. The only sin that God is not able to forgive is the refusal to accept forgiveness.
Eph 6:12 reads, For our struggle is not against flesh and blood, but against the rulers, against the authorities, against the powers of this dark world and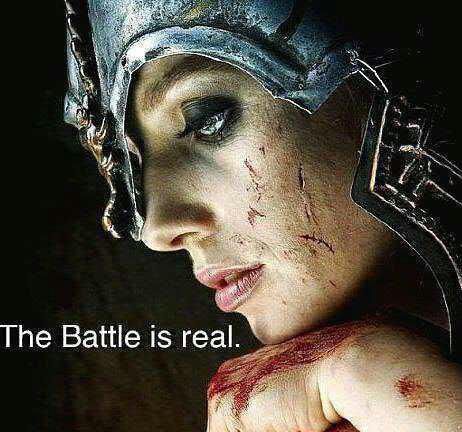 against the spiritual forces of evil in the heavenly realms. NIV
Christians are in a war against the evil forces of this world known as spiritual warfare, and the Holy Spirit must empower us to fight successfully. This is a danger all Christians face and we need the Holy Spirit.
We are further warned in 1 Peter 5:8-9
8 Be self-controlled and alert. Your enemy the devil prowls around like a roaring lion looking for someone to devour. (9) Resist him, standing firm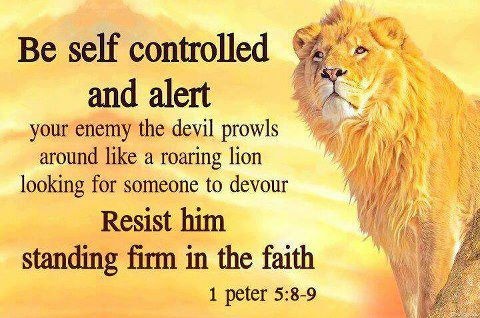 in the faith, because you know that your brothers throughout the world are undergoing the same kind of sufferings. NIV
Doubt is the first stage of sin, which is missing the mark. For an individual to move from missing the mark to blasphemy is a gradual process that does not happen overnight. Without the Holy Spirit, we are doomed to fall into doubt and led into the unpardonable sin, unbelief.
Amen
For more information on Spiritual Warfare, please read the article, All about Spiritual Warfare, on this website.
Questions, comments, and concerns may be left below.
Blessings!!
Please follow and like us: