There are 92 verses in the King James Version of the Bible that contain the word mind. Therefore, there must be a connection between God and the mind. Hence, what is the relationship between the mind and God?
What is the Mind?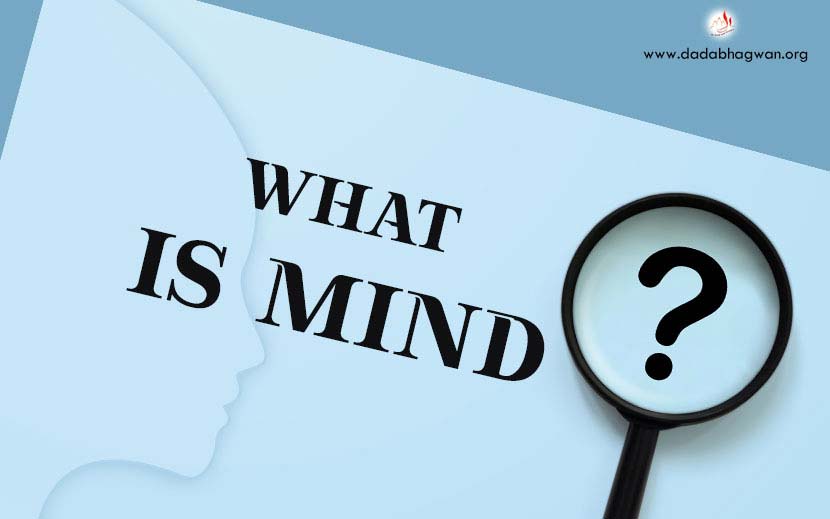 The mind is the group of senses in control of mental occurrences. Frequently the term is additionally identified with the occurrences themselves. These occurrences include thought, imagination, memory, will, and sensation.
The Difference between the Brain and the Mind
Conventional wisdom uses the mind and the brain interchangeably. Brain and mind are words used in reference to the organ within our skulls that we use for thinking. However, the brain and mind are two separate entities that are interconnected. You can't have one without the other. The brain is the physical organ; the mind is not physical but mental and is contained within the brain.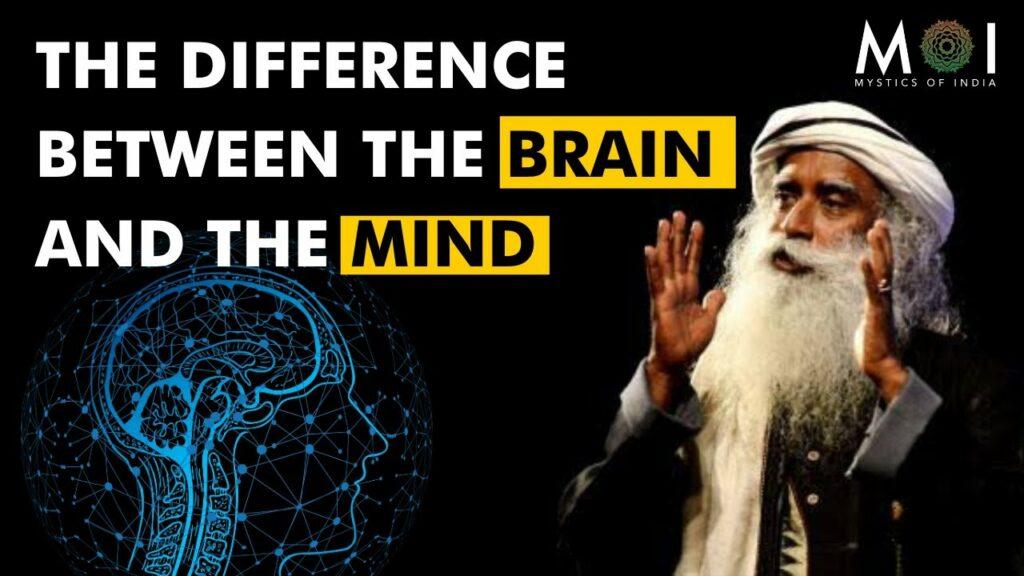 The mind utilizes the brain, and the brain reacts to the mind. The mind, in addition, changes the brain. We choose our actions; our brains do not force us to do anything. While there would be no conscious experience without the brain, experiences cannot be reduced to the brain's actions.
The mind is energy, and energy is generated during the course of thinking, feeling, and choosing. It is the source of our living, and without it, the physical brain and body would be of no use. Therefore, we are our minds; as the Scripture reads, "For as he thinketh in his heart, so is he:" (Prov. 23:7), and mind-in-action is how we generate energy in the brain.
The Mind and God
So what does this have to do with God? For starters, God is our creator, and He created our minds as well as our physical bodies. However, there are two influences on our minds; God through His Holy Spirit and the world's forces controlled by Satan (Eph. 2:2).
Minds are vital because they are the means by which God communicates with us, we communicate with Him, and there is a spiritual battle for our minds. This battle is known as Spiritual Warfare. For a more in-depth explanation of spiritual warfare, please read the article, All about Spiritual Warfare on this website.
When we resist the worldly influences and accept Christ as our personal Savior, God will protect our minds from the evil forces of the world. Let's look at some examples.
Here is how we communicate with God. When Jesus responded to the question of what the Greatest Commandment is, His response was, "Thou shalt love the Lord thy God with all thy heart, and with all thy soul, and with all thy mind" (Matt 22:37).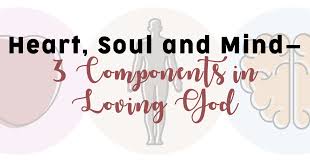 In this Scripture, the purpose behind Jesus' statement is that we should love God with all of our beings. "Mind" alludes to an active element of our love for God. Conventional wisdom describes faith as a trait of individuals who do not think. However, Jesus' words point to the importance of engaging our mind as a central aspect of our beliefs. Indeed, loving God with our minds involves much more than the practice of thinking about God. If we place our minds into serving God, it will enjoy its greatest usefulness.
Next, Rom 12:2,
 2 Do not conform any longer to the pattern of this world, but be transformed by the renewing of your mind. Then you will be able to test and approve what God's will is — his good, pleasing and perfect will.
Loving God and accepting Christ as Savior is not to find out how much like the world we can be but maintain our distinctiveness. But it is, declining to "conform" to this world's values and must go even more profoundly than the level of behavior and customs — it must be unwaveringly planted in our minds — "be transformed by the renewing of your mind." If it doesn't happen in the mind, it doesn't happen at all.
Here is how God communicates with us. 2 Peter 1:2-4
2 Grace and peace be yours in abundance through the knowledge of God and of Jesus our Lord.
3 His divine power has given us everything we need for life and godliness through our knowledge of him who called us by his own glory and goodness.
4 Through these he has given us his very great and precious promises, so that through them you may participate in the divine nature and escape the corruption in the world caused by evil desires. NIV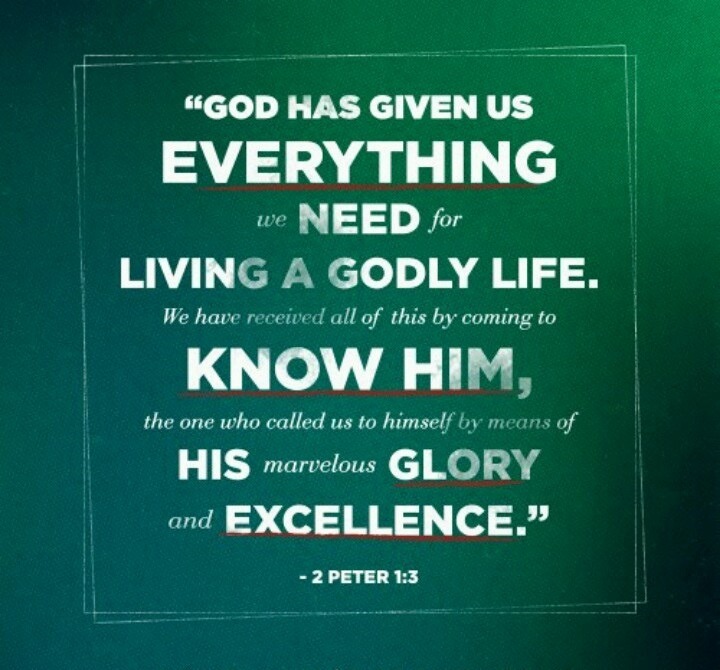 Once we allow our minds to be transformed, God ministers to us, our minds, through His Holy Spirit.
The power of Christ reveals itself in the lives of Christians. As the Scripture reads, "Christ has given us everything needed for life and godliness." The power that allows us to grow does not come from within us but from God. Since we do not have the basis for living as he requires, He gives us everything we need for godly living (to keep us from sin and aid us with living for Him). "Godliness" represents moral uprightness and the honoring of God. Peter used the word in this passage and also1:6-7; 2:9; 3:11. When we are born again, God, by his Spirit, empowers us with his moral goodness, making it possible for us to live for him. See John 3:6; 14:17-23; 2 Cor. 5:21; and 1 Peter 1:22-23.
This transition has its benefits. One of these is—peace. John 14:27
27 Peace I leave with you; my peace I give you. I do not give to you as the world gives. Do not let your hearts be troubled and do not be afraid. NIV
Jesus never promises that we will not have troubles. In fact, he says the opposite in Matt 5:11:
 "Blessed are you when people insult you, persecute you and falsely say all kinds of evil against you because of me. NIV
However, the peace that Jesus supplies yields strength and comfort for the burdens we must carry. Jesus gave the disciples then and those of today peace that would help us through our own time of trial ahead.
We all have a desire peace. The peace the world yields is a sort of peace. It involves temporary freedom based on distraction that supposedly allows us to live with little interference. The world offers the peace of escapism found in our times of daydreams or amusements (shopping, drugs, affairs, etc.).
The peace the world provides yields a false sense of security. This circumstance goes back to Biblical times:  People say, "'Peace, Peace!' when there is no peace" (Jer. 6:14 NKJV). In fact, the unquenchable pursuit for peace has often provoked some of the most dreadful conflicts in man's history. The world waits with anticipation that we will work toward peace and get there someday if everyone collaborates. But will they?
However, the peace Jesus offers his followers is different. It is His peace. It is the peace He demonstrated in his daily life. The peace of Jesus' did not flee conflict, pain, or death. In fact, the more severe the difficulties, the more evident Jesus' peace became. His peace was the result of his relationship with the Father.
Phil 4:6-7
6 Do not be anxious about anything, but in everything, by prayer and petition, with thanksgiving, present your requests to God.

7 And the peace of God, which transcends all understanding, will guard your hearts and your minds in Christ Jesus. NIV
Christians are not to worry. Even though we are to be responsible for ourselves and care for others, we are not to worry, fret, or exercise undue concern. Instead, we are to pray—"in everything." We must worry less and pray more. Prayer is to be our lifestyle, not our life jacket.
In verse 7, we have the result—peace. The peace addressed above. The peace that "transcends all understanding."
People just cannot understand how an individual can be at peace in spite of all that is going on around them.
It is not a natural response in times of sorrow, pain, or calamity. This peace is not self-generated; it simply cannot be; for it comes from God alone; it is his gift to us in a challenging world. As with a considerable amount of God's dealings with humanity, we cannot understand it, but we can experience God's peace if we accept it because of his vast love for us.
These examples illustrate how God communicates with us through our minds. If we trust Him, He will bless us and give us the strength and peace we need to survive this troubled world.
Isa 26:3
3 Thou wilt keep him in perfect peace, whose mind is stayed on thee: because he trusteth in thee.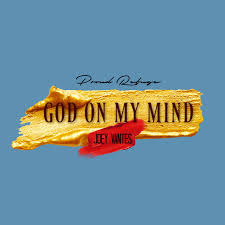 We may not be able to avoid the strife in the world around us, but we can know perfect peace even in turmoil when we fix our thoughts on God. We become steady and stable as we focus our minds on God and his Word. Supported by God's unchanging love and mighty power, the surrounding chaos does not shake us.
God communicates through the mind. Therefore, if you want peace, focus your thoughts; your mind on God and put your trust in Him.
Amen
Questions, comments, and concerns may be left below.
Blessings
Please follow and like us: