This is the final segment of the series, What is Carnality and continues the thought of overcoming carnality.
The most valuable tool in overcoming carnality is an effective prayer life.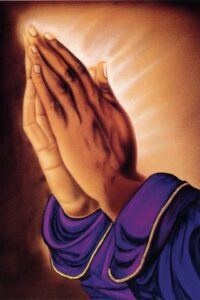 Scripture urges us to "pray without ceasing." [1 Thessalonians 5:17]
If we are to have an effective prayer life, we must develop a good personal relationship with the Father. We must know that He loves us, that He is full of mercy, and that He will help us—in a word: faith.
We are born in the flesh, which is why we must be born again. Therefore, we must get to know Jesus. He is our friend. After all, He died for us. Scripture confirms this in Romans 8:1:
1 There is therefore now no condemnation to them which are in Christ Jesus, who walk not after the flesh, but after the Spirit.
True believers, Christians, are "in Christ Jesus" because they have died to self with Christ and have been raised to new life with Him (born again) enabling them to not walk after the flesh.
Additionally, we have to get to know the Holy Spirit. He is with us all the time to help us. So we must let Him help us by walking in the Spirit. Verse 4 reads:
4 That the righteousness of the law might be fulfilled in us, who walk not after the flesh, but after the Spirit.
Let's look at verse 9:
9 But ye are not in the flesh, but in the Spirit, if so be that the Spirit of God dwell in you. Now if any man have not the Spirit of Christ, he is none of his.
Paul is addressing Christians and points out that we are not in the flesh, if
the spirit of God dwells within us. This is making the point that while we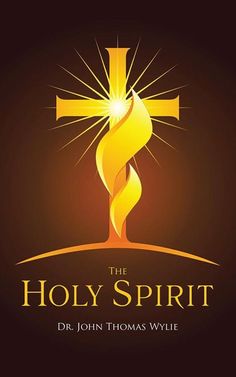 can profess Christ we may not necessarily have His spirit. If the spirit of God (Christ) does not dwell in us, we are, as the Scripture reads,"
none of His." If we profess Christ, but remain carnal, we aren't God's (His).
Verses 10 and 11 Read:
10 And if Christ be in you, the body is dead because of sin; but the Spirit is life because of righteousness.
11 But if the Spirit of him that raised up Jesus from the dead dwell in you, he that raised up Christ from the dead shall also quicken your mortal bodies by his Spirit that dwelleth in you.
It is God's spirit that rises (gives life to) our mortal bodies that was dead in sin to overpower it.
Verses 12 and 13 reads:
12 Therefore, brethren, we are debtors, not to the flesh, to live after the flesh.
As a result we have an obligation, but not to the sinful nature, or to live according to it.
13 For if ye live after the flesh, ye shall die: but if ye through the Spirit do mortify the deeds of the body, ye shall live.
Notice the word brethren in verse 12; Paul is addressing Christian believers—those who have accepted Christ.
In verse 13 he distinctly tells Christians that if they live after the flesh they will die. But he adds that, if they through the Holy Spirit of God turn from the flesh, put to death the deeds of the body, they will live. So the fact is even believers-Christians have a choice: life or death.
We as Christians have a choice. We can remain carnal and die or we can walk in the Spirit, grow, and live.
14 For as many as are led by the Spirit of God, they are the sons of God.
Simply put, those who are led by the Spirit of God are sons of God.
Let's look at Gal. 2:20
20 I am crucified with Christ: nevertheless I live; yet not I, but Christ liveth in me: and the life which I now live in the flesh I live by the faith of the Son of God, who loved me, and gave himself for me.
God provided Christ as our savior and when we accept Him as our savior, we are to walk in His spirit, allowing it to manifest fruit in us.
Such repentance opens the door to God's forgiveness and the presence and power of His Spirit. How has repentance changed your life?
The result of repentance and baptism is that "ye shall receive the gift of the Holy Ghost" (Acts 2:38). Of course, God's Spirit, the Holy Ghost, does not make every baptized person a prophet like the apostles. But if one's baptism is accompanied by real repentance, the Holy Spirit comes to live within that person (1 Corinthians 3:16). With the Spirit's assistance a Christian can conquer every temptation (1 Corinthians 10:13; James 4:7). And if he or she carelessly fails to follow the Spirit's leading slips again into sin, fresh forgiveness is available (1 John 1:9) with repentance.
Thought to Remember: With the Holy Spirit helping me, I can do right today.
Let's look at Romans 13:13-14
13 Let us walk honestly, as in the day; not in rioting and drunkenness, not in chambering and wantonness, not in strife and envying.
14 But put ye on the Lord Jesus Christ, and make not provision for the flesh, to fulfil the lusts thereof.
God demands our action, as well as our believing and thinking. Faith expresses itself in obedience. We are to live a new life in the Holy Spirit (Rom 6:4). So while we are not required to engage in ritual activity under the law, we are required to engage in activity of the heart, the mind, and the will.
Hebrews 13:15-16
15 By him therefore let us offer the sacrifice of praise to God continually, that is, the fruit of our lips giving thanks to his name.
16 But to do good and to communicate forget not: for with such sacrifices God is well pleased.
So we not only required to give sacrifices of praise God, but to do good works. The scriptures also instruct us to offer our bodies as living sacrifices, "holy, acceptable unto God." [Rom. 12:1] So again, while we are not required to engage in ritual activity under the law, we are required to engage in activity of the heart, the mind, and the will.
Phil 2:13
13 For it is God which worketh in you both to will and to do of his good pleasure.
Salvation is the God given prescription if we will accept it and take therapy from the Holy Spirit, (sanctify) ourselves continuously [1 Thess. 5:19-23].
Let's look at one last passage—Gal 5:22-26
22 But the fruit of the Spirit is love, joy, peace, patience, kindness, goodness, faithfulness, 23 gentleness and self-control. Against such things there is no law. 24 Those who belong to Christ Jesus have crucified the sinful nature with its passions and desires. 25 Since we live by the Spirit, let us keep in step with the Spirit. NIV
Being a Christian is not an easy task as it is in fact a battle—a battle against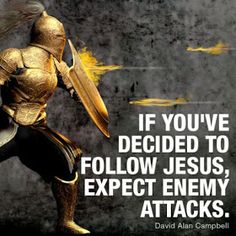 the flesh. It's not enough to profess Christ with our mouths and remain carnal. But we must accept Christ and His gift of the Holy Spirit in our hearts and allow ourselves to walk (live) accordingly and produce the fruit required.
This is how we overcome carnality.
Remember, "…faith without works is dead." [James 2:20]
Amen
If you haven't read the previous articles of this series, for part 1 click here.
Please leave any question, comment or concern below. You will receive a response.
Please follow and like us: