The arrival of postmodernism has opened a Pandora's Box of confusion. It is responsible for the tearing down of absolutes—including truth and has ushered in relativism;that knowledge is relative to the limited nature of the mind. Also,that what one perceives in his or hers own mind is true. This has ledto massive divisions on levels that span from individual citizens to the
US government. Caught up in this quagmire is gender identity which has
spawned the transgender and transgenderism movement. But Christians
may ask, or should ask: what does the Bible say about transgender and
transgenderism? This article will take a look at transgenderism and the
Bible.
What is Transgenderism
The term transgenderism describes a movement that supports
transgenders. Transgenders are individuals who do not identify with
their physical identify as male or female at birth. They usually
identify with the opposite of their physiological gender.
What is the Bible's take on transgender
The Scripture does not make use of the word transgender. As with so
many other terms and topics, while the exact word (s) may not be used
(e.g. Trinity, abortion, etc.), Scripture clearly expresses God's
position on the topic.
So let's look at Scripture: Gen 1:26-28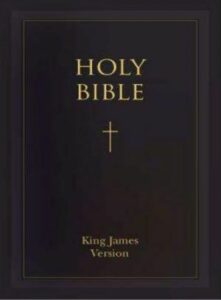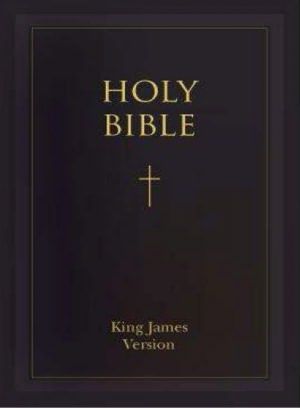 26 And God said, Let us make man in our image, after our
likeness: and let them have dominion over the fish of the sea, and over
the fowl of the air, and over the cattle, and over all the earth, and
over every creeping thing that creepeth upon the earth.
27 So God created man in his own image, in the image of God created he him; male and female created he them.
28 And God blessed them, and God said unto them, Be
fruitful, and multiply, and replenish the earth, and subdue it: and have
dominion over the fish of the sea, and over the fowl of the air, and
over every living thing that moveth upon the earth. KJV
This passage takes us back to the very beginning; the creation of man
and displays God's divine order. He specifically created and blessed
them as "male and female" and He wanted them to be fruitful and
multiply. There doesn't appear to be any room for transgenderism here.
If the man identified as a woman (Adam wanting to be Eve) and the
woman identified as a man (Eve wanting to be Adam), how could they have
multiplied?
Next, the New Testament: Matt 19:4-6
4 …Have ye not read, that he which made them at the beginning made them male and female,
5 And said, For this cause shall a man leave father and mother, and shall cleave to his wife: and they twain shall be one flesh?
6 Wherefore they are no more twain, but one flesh. What therefore God hath joined together, let not man put asunder. KJV
A man shall leave his family and join his wife and they are to be one
and start their own family. The man is to be a man and the woman is to
be a woman – again, no room for transgenderism.
God's expressed order is clear. Man is man, woman is woman—there is
no in-between and no changing of the genders, or the roles for that
matter.
Also, it is clear here that a man is to marry a woman and a woman is to marry a man—to be covered in another article.
Transgenderism simply crosses the line over into homosexuality.
Let's look at what the Scriptures read about that, Lev 18:22 which
contain clear instruction for men:
22 Do not lie with a man as one lies with a woman; that is detestable [cf. 20:15]. NIV
Next, the New Testament: 1 Cor 6:9-10
9 Do you not know that the wicked will not inherit the
kingdom of God? Do not be deceived: Neither the sexually immoral nor
idolaters nor adulterers nor male prostitutes nor homosexual offenders 10 nor thieves nor the greedy nor drunkards nor slanderers nor swindlers will inherit the kingdom of God. NIV
This Scripture is clear of the unacceptable behaviors for God's kingdom.
The boundaries are clear: men have their place, women have theirs and
are to conduct themselves accordingly—this even applies to the way they
dress. Let's look at Deut 22:5
5 A woman must not wear men's clothing, nor a man wear women's clothing, for the Lord your God detests anyone who does this. NIV
This is a black and white issue—there's no gray area here. We're either male or female.
So we see clearly in the Bible that men should not perform sexually
as women, that men should not adorn themselves like women and that when
men and women engage in obviously other-gendered expressions of identity
it is simply a disgrace. We do not have an unchallengeable right to do
whatever we want with our physical selves. We belong to God our creator
and should glorify him with our bodies. [1 Cor. 6:19-20] To do
otherwise is simply sinful behavior.
I will have to admit that there is some confusion on this topic on my
part: I do not understand how professing Christians can be divided on
this topic. Either one follows God and Christ and accepts the
Scriptures as God's Word or they do not. Being true to one self is one
thing, but going against God's Word is another. Christians are to be
the light on the hill that shines into the darkness—not get lost in it.
[Matt. 5:14-16]
But unfortunately, the church is being infiltrated with modernistic
views that compromises the Scriptures and has created untold divisions.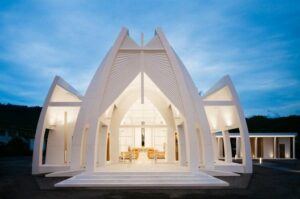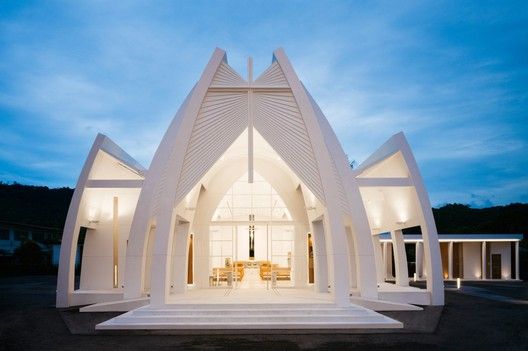 Things will go much smoother when we get back to the Word of God. More
in the article: https://TheChristianAdvocate.org/postmodernism-and-the-church
Furthermore, these divisions have occurred in society overall;
governments are involved in arguments over what bathrooms (men or women)
transgenders should use! Equating civil rights with transgender is a
stretch. The purpose of civil rights is for everyone to be treated
equal, not the right to engage in sinful and immoral behaviors. This is
progression? We are embracing behaviors that God has previously
destroyed nations for—will ours be any different?
Closing thoughts
This is not to say that we are to condemn transgenders. We all have sinned and
fallen short of the glory of God. [Rom 3:23] But we are to help one
another. Scripture instructs in Gal 6:1-2:
6 1 Brothers, if someone is caught in a sin, you who are
spiritual should restore him gently. But watch yourself, or you also may
be tempted. 2 Carry each other's burdens, and in this way you will
fulfill the law of Christ. NIV
We must restore gently, with love; not ignore the situation.
Transgenders are in a state of confusion and need to be embraced and
healed as do all sinners—that is equal rights!
Please share your thoughts, opinions and questions below.
Blessings!
Please follow and like us: