Have you noticed the turmoil in governments today? The division and chaos are worldwide. However, there is something to look forward to; the Millennial Kingdom, a time of peace spread upon the whole world with a new leader.
The Issue
Our government in the U.S. is in a very vulnerable state. The most evident of this state is the January 6th insurrection, with an attack on the Capitol to interrupt the peaceful transition of power.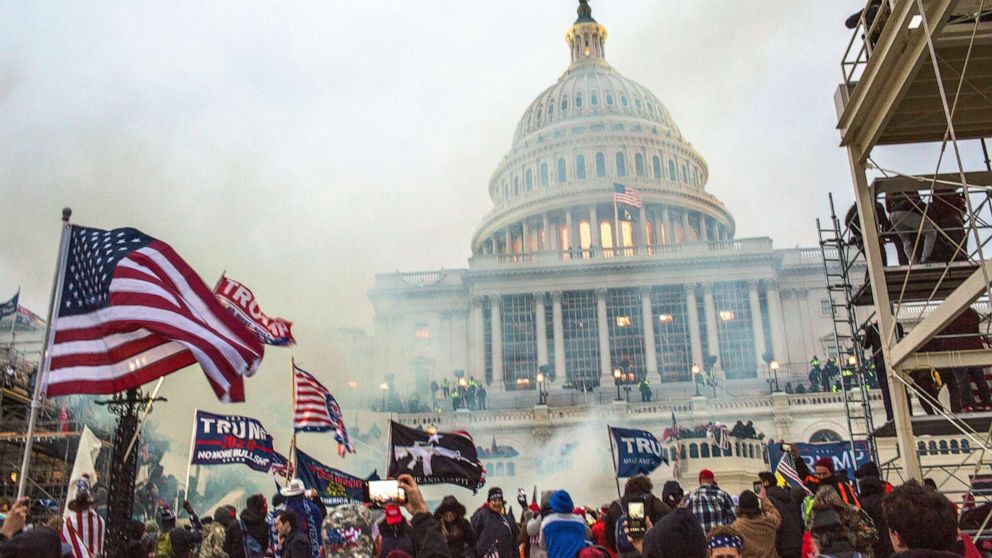 The next sign of this vulnerability is the recent election of the Speaker of the House of Representatives. For the first time in approximately one hundred years, it occurred with much controversy. It took fifteen rounds of voting and lasted four days. This process, which is usually a characteristically run-of-the-mill government process, was turned into a theatrical spectacle exposing a significant susceptibility in Congress. In order for the nominated Speaker to obtain the votes required to be elected to the position, he yielded substantial concessions to a small group of ultra-conservatives that included making it easier to remove him from office and giving them more significant contributions in writing and passing laws, and in lawmakers' positions with committees, where Congress is most effective.
This scenario is only the beginning of the potentially crippling confusion that will threaten our government's effectiveness. These right-winged, ultra-conservatives literally high-jacked Congress until they got their way. Although they were a minority unit, they used their unity for leverage to fulfill their goal. Therefore, one can conclude with the assurance that this leverage will be used in their future endeavors, ultimately high-jacking the government to get their way.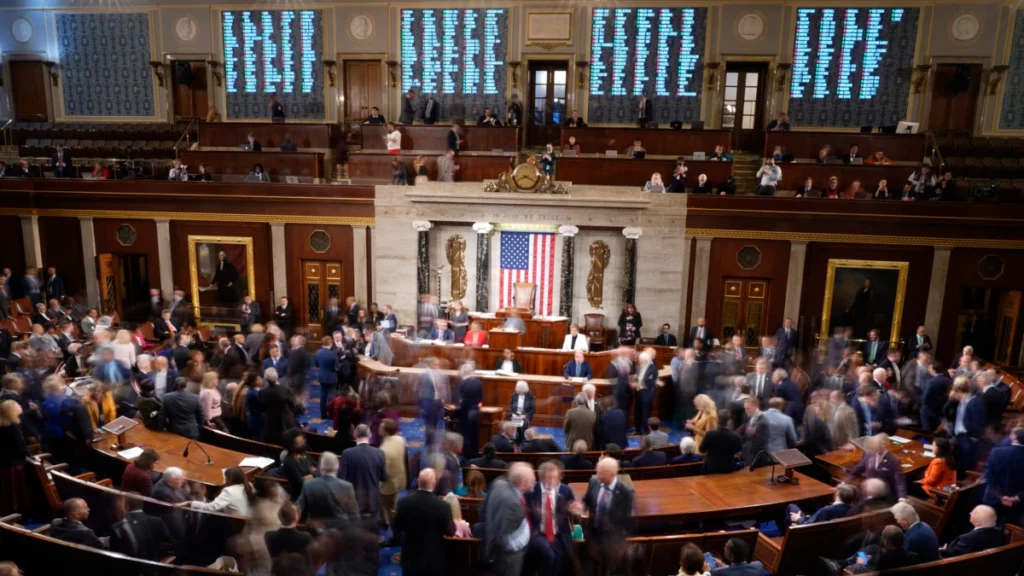 This set of circumstances places crucial legislation, such as the government's funding, to keep it open and avoid defaulting on its obligations, along with other ominous spending bills on a battlefield. Should the government ever reach the spending limit, which could occur this summer, it will no longer be able to borrow money to pay off its debts, possibly forcing a default. That could cause severe damage to the world's financial system. Among other consequences, U.S. Treasuries would no longer be considered a safe investment.
Imagine the government on such shaky ground. To make things worse, looking at the big picture, the U.S. is not the only country with governmental problems. There are governmental protests and upheaval in governments around the world. This condition is a worldwide political pandemic affecting all forms of government with continued escalation.
In the U.S., this defeats the purpose of government, which is to help the citizens.
What Does the Bible Say?
The Bible says in 1 Cor. 1:10:
10 Now I beseech you, brethren, by the name of our Lord Jesus Christ, that ye all speak the same thing, and that there be no divisions among you; but that ye be perfectly joined together in the same mind and in the same judgment.
In this Scripture, Paul addressed the church at Corinth, saying there should be unity and no divisions among them. Unity is one of the most potent forces available to man on earth. Unity gets God's attention (Gen. 11:4-8). Division only leads to confusion and chaos.
Does this apply to government? Absolutely! Even though we have a two-party government, there must be the ultimate goal of agreement on some level…for the sake of the people.
However, this is becoming more of a pipe dream rather than a reality.
What is the Answer?
How long can this go on? What is the solution? Unfortunately, this worldwide upheaval will not get any better until the return of Christ. Jesus stated that before He returns, there will be "great tribulation, such as was not since the beginning of the world to this time, no, nor ever shall be. And except those days should be shortened, there should no flesh be saved: but for the elect's sake those days shall be shortened."
[Matt 24:21-22]
According to this prophecy of Jesus, what we are witnessing today in our governments is only the beginning of what is to come.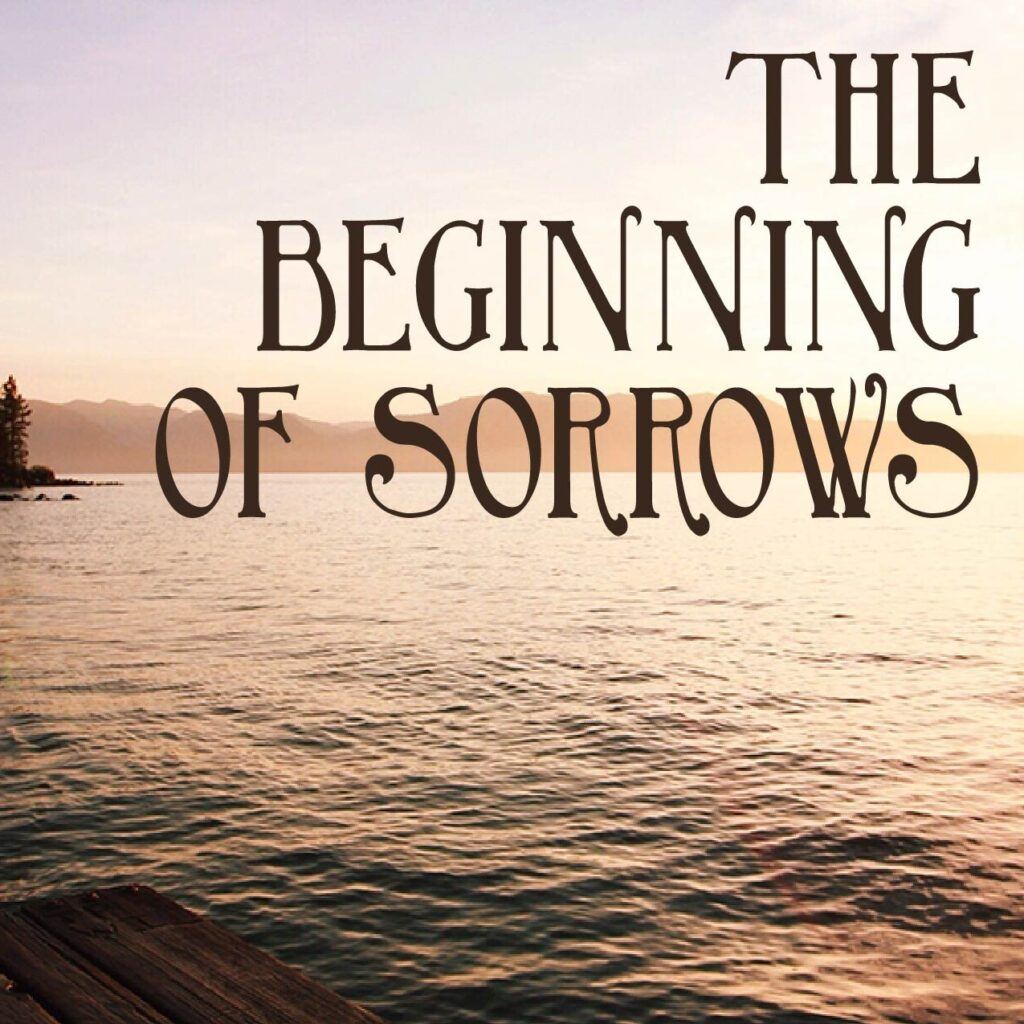 Jesus Said in Matt 24:6-8
6 And ye shall hear of wars and rumours of wars: see that ye be not troubled: for all these things must come to pass, but the end is not yet.
7 For nation shall rise against nation, and kingdom against kingdom: and there shall be famines, and pestilences, and earthquakes, in divers places.
8 All these are the beginning of sorrows.
Notice in verse 8 that these things are only "the beginning of sorrows." These will be a prelude to sufferings. Jesus' words indicate that there will be a period prior to the end of the age and the future kingdom — it was not to come that week, nor immediately upon Jesus' resurrection, or promptly after the devastation of Jerusalem.
First, much suffering must occur as a part of life on earth as history moves toward a single, final, God-planned goal — the creation of a new earth and a new kingdom (Rev 21:1-3). The description of sufferings as "sorrows"
is a common biblical metaphor for the commencement of pre-kingdom travail and suffering (see Isa 13:6-8; 26:16-18; Jer. 4:31; 22:20-23; Hos. 13:9-13).
Therefore, we Christians must not be alarmed. Jesus has warned us about them, and we know they must pave the way for the arrival of God's magnificent kingdom. Everything will happen as per God's divine plan. Our responsibility is to endure, be prepared, and continue preaching the Good News to all nations (Matthew 24:14).
Ultimately, Jesus is the answer to the resulting troubled condition of the world. Isa 9:6-7 reads:
6 For unto us a child is born, unto us a son is given: and the government shall be upon his shoulder: and his name shall be called Wonderful, Counsellor, The mighty God, The everlasting Father, The Prince of Peace.
7 Of the increase of his government and peace there shall be no end, upon the throne of David, and upon his kingdom, to order it, and to establish it with judgment and with justice from henceforth even for ever. The zeal of the LORD of hosts will perform this.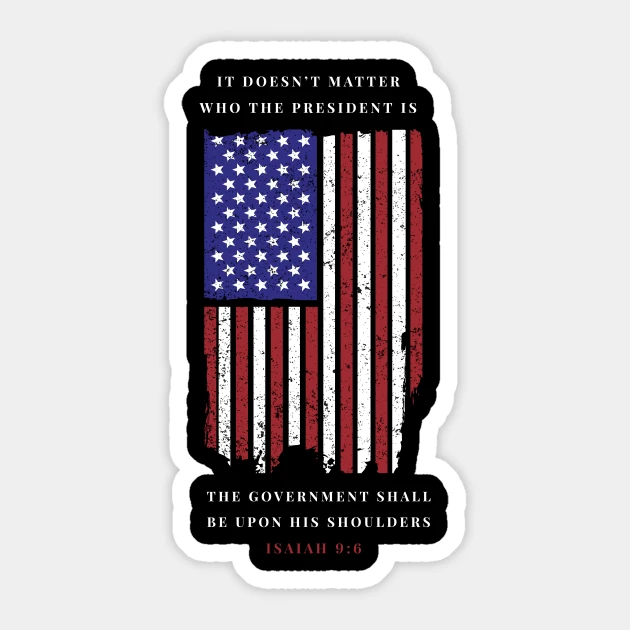 These two verses contain one of the most significant prophecies of Jesus in the Old Testament. In verse 6, it states that "the government shall be upon his shoulder." Jesus will be the One who will eventually rule the world and bring peace to the earth as the eventual governor and ruler. He is called "the everlasting Father, the Prince of Peace." His rulership will be eternal, as the Scripture reads, "Of the increase of his government and peace there shall be no end" (vs. 7).
The Millennial Kingdom – Jesus to the Rescue!
The ushering in of the Millennial Kingdom by Christ will be the answer to all of the forthcoming upheaval that will come upon the world.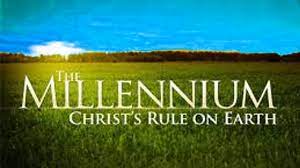 The Scriptures inform us that when Christ returns to the earth, He will install Himself as king in Jerusalem, sitting on the throne of David (Luke 1:32–33). The Davidic Covenant promised Israel a king from David's line who would rule forever—giving the nation rest from all their enemies (2 Samuel 7:10–13).
At the second coming, this and other covenants will be fulfilled as God's people are gathered again from the nations (Matthew 24:31), converted (Zechariah 12:10–14), and restored to the land under the rule of the Messiah, Jesus Christ. The Scriptures address the conditions during the millennium as a perfect environment physically and spiritually. It will be a time of peace (Micah 4:2–4; Isaiah 32:17–18), joy (Isaiah 61:7, 10), and comfort (Isaiah 40:1–2). The Scriptures also tell us that only Christian believers will enter the millennial kingdom. Because of this, it will be a time of obedience (Jeremiah 31:33), holiness (Isaiah 35:8), truth (Isaiah 65:16), and the knowledge of God (Isaiah 11:9, Habakkuk 2:14). Christ will rule as king (11:1–10). Nobles and governors will also rule (Isaiah 32:1; Matthew 19:28), and Jerusalem will be the world's political center (Zechariah 8:3).
There are some who believe that the millennium kingdom is symbolic and not an actual one thousand years but is a way of expressing an extended period of time. However, Revelation 20:2-7 gives the specific time period of the millennial kingdom. Actually, six times in that passage, the millennial kingdom is expressly said to be 1,000 years in length.
Additionally, numerous other passages of Scripture point to a literal reign of the Messiah on the earth. The fulfillment of many of God's covenants and promises rests on a literal, physical, future kingdom. Therefore, there is no solid basis for refuting the literal interpretation of the millennial kingdom and its duration of 1,000 years.
Conclusion
The time is coming when Christ will return to earth again. In Rev 22:12, He said, "And, behold, I come quickly; and my reward is with me, to give every man according as his work shall be."
However, we do not know when for He also said in Mark 13:32, "But of that day and that hour knoweth no man, no, not the angels which are in heaven, neither the Son, but the Father."
Therefore, we simply do not know. Even though more events are to occur before Christ returns, they can transpire quickly enough during our lifetime to witness His grand return.
As a result, it behooves us to take the advice of Jesus, who said, "Watch therefore: for ye know not what hour your Lord doth come" (Matt 24:42).
Therefore, we must stay ready for when He comes, He will already have His reward with Him, and all judgment will have been completed (Rev 22:12).
Amen
Your questions, comments, and concerns are welcomed below.
Blessings!
Please follow and like us: