We recently posted an article on this website entitled Patience and the Bible that shared Biblical instruction to Christians regarding patience. It included how we are to be patient with each other and with God, for He blesses us when we wait on Him. This article shares the danger of impatience when we do not wait.
What is Impatience? 
Impatience is the inability to be patient and a state of intolerance. This state causes individuals to be irritated or even angry when more time is required than they are willing to accept to accomplish a task or goal.
The Danger of Impatience with each other
The  Scriptures encourage us to be patient with each other. One place this encouragement is found is in Eph 4:1-3
1 As a prisoner for the Lord, then, I urge you to live a life worthy of the calling you have received. 2 Be completely humble and gentle; be patient, bearing with one another in love. 3 Make every effort to keep the unity of the Spirit through the bond of peace. NIV
In verse 1, Paul calls on Christians to live the life they are called to live. This calling is a call of service to God. Christians are called to be representatives, ambassadors for Christ on this earth (2 Cor. 5:20).
Verse 2 tells us how to live out this calling; by being humble, gentle, and patient. As Christians, we must be patient with one another in spite of our various faults. We must be willing to forgive and bear with one another, which involves empathizing, sympathizing, and having compassion with others.
So what happens when we do not exercise patience?
When we do not have patience (impatience), it wreaks havoc on relationships. It can lead to confusion, strife, heartache, and termination of a relationship. We must be patient with one another. The closer the relationship, the more patience may be required.
The Danger of Impatience with God
It is essential to realize that not only do we need to exercise patience with our human relationships, but we must have patience in our relationship with God as well.
This truth has been increasingly difficult to implement in today's fast-paced world. We want results yesterday, if not sooner. However, God does not work according to our timetable. He moves in His own time according to His wisdom.  As the expression goes, we live in a microwave society, but we have a crock-pot God.
King Saul
However, not having patience with God can have dire consequences. One clear example is the one of King Saul, who was the first King of Israel. However, early in his kingship, he got into trouble because of his impatience.
Let's take a look at this tragic event. 1 Sam 10:1-2
10 Then Samuel took a flask of oil and poured it on Saul's head and kissed him, saying, "Has not the Lord anointed you leader over his inheritance?  NIV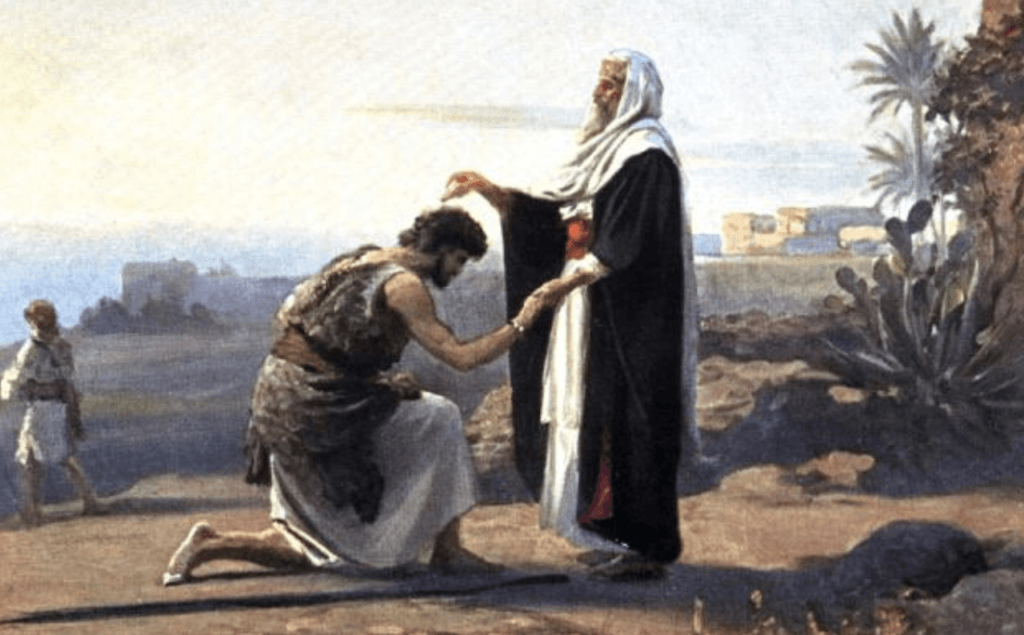 Samuel, the earliest of the great Hebrew prophets (after Moses) and the last judge of Israel, anointed Saul king over Israel and proceeded to give him instructions (vss. 2-7).
The last of these instructions are contained in verse 8:
8 "Go down ahead of me to Gilgal. I will surely come down to you to sacrifice burnt offerings and fellowship offerings, but you must wait seven days until I come to you and tell you what you are to do." NIV
Gilgal is where the Israelites were to fight the Philistines, a long-time enemy of Israel. Saul was to journey there and wait seven days on Samuel, who would offer sacrifices to God on Israel's behalf and instruct Saul on what to do from there. Samuel's words were the same as those from the Lord. As a prophet, He was God's spokesman.
Let's take a look at what happened, 1 Sam 13:7-9
7 …Saul remained at Gilgal, and all the troops with him were quaking with fear. 8 He waited seven days, the time set by Samuel; but Samuel did not come to Gilgal, and Saul's men began to scatter. 9 So he said, "Bring me the burnt offering and the fellowship offerings." NIV
Samuel's instructions to Saul were to wait on him to offer sacrifices and receive further instructions. However, he did not wait for Samuel and commenced to offer the sacrifices himself.
Let's see what happens next in verses 10-14
10 Just as he finished making the offering, Samuel arrived, and Saul went out to greet him.
11 "What have you done?" asked Samuel. Saul replied, "When I saw that the men were scattering, and that you did not come at the set time, and that the Philistines were assembling at Micmash, 12 I thought, 'Now the Philistines will come down against me at Gilgal, and I have not sought the Lord's favor.' So I felt compelled to offer the burnt offering."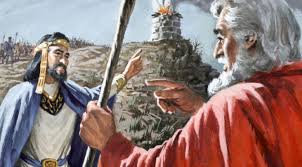 13 "You acted foolishly," Samuel said. "You have not kept the command the Lord your God gave you; if you had, he would have established your kingdom over Israel for all time. 14 But now your kingdom will not endure; the Lord has sought out a man after his own heart and appointed him leader of his people, because you have not kept the Lord's command." NIV
Saul's impatience cost him dearly because He would not have a dynasty in his name, as with David. His sons would not follow him as subsequent Kings because of his impatience. Imagine losing such a powerful anointing from God. Jesus, our Lord, and savior could have come through his line instead of David's. What an honor that would have been. If only he had been patient and followed the instruction of the Lord.
Instead of keeping the Word of God, he focused on the circumstances around him and took matters into his own hands. It was a tragic mistake.
Let's look at one more example of impatience and the subsequent consequences.
Abraham and Sarah
God promised Abraham that he would have a son. Not only would he have a son, but also his descendants would be numerous, as numerous as the stars in the sky (Gen. 15:1-5). However, this promise was not fulfilled right away, and they grew impatient.
Sarah, Abraham's wife, suggested that he sleep with her Egyptian maidservant to conceive a son through her (Gen. 16:1-4). However, there was trouble in paradise when the maidservant despised Sarah after she conceived. This situation caused much confusion in Abraham's house, and Sarah mistreated the maidservant. As a result, Hagar, the maidservant, fled from the household (vss.5-6).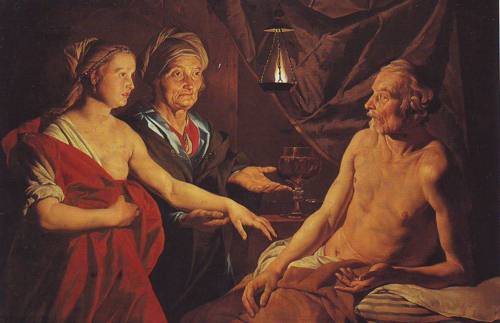 Hagar was met by an angel of the Lord who instructed her to return to Abraham's household and submit to Sarah. The angel also told her that she would have a son, and he was to be named Ishmael, and her descendants would be "too numerous to count."
Eventually, Sarah did have a son, Isaac. Because he was the promised son, it was he who would receive the promised inheritance. This situation caused even more strife in the household. As a result, this strife continues between the Arabs (Ishmael) and Jews (Isaac) to this day. They are in a constant battle over the occupation of land in the Middle East.
Just think, had it not been for Sara's impatience, perhaps there would be peace in the Middle East or, at the least, more peace.
Here we have seen two Biblical examples of the dangers of impatience. A kingdom dynasty lost, and perpetual war and chaos between two nations over land, both initiated by impatience.
The Lesson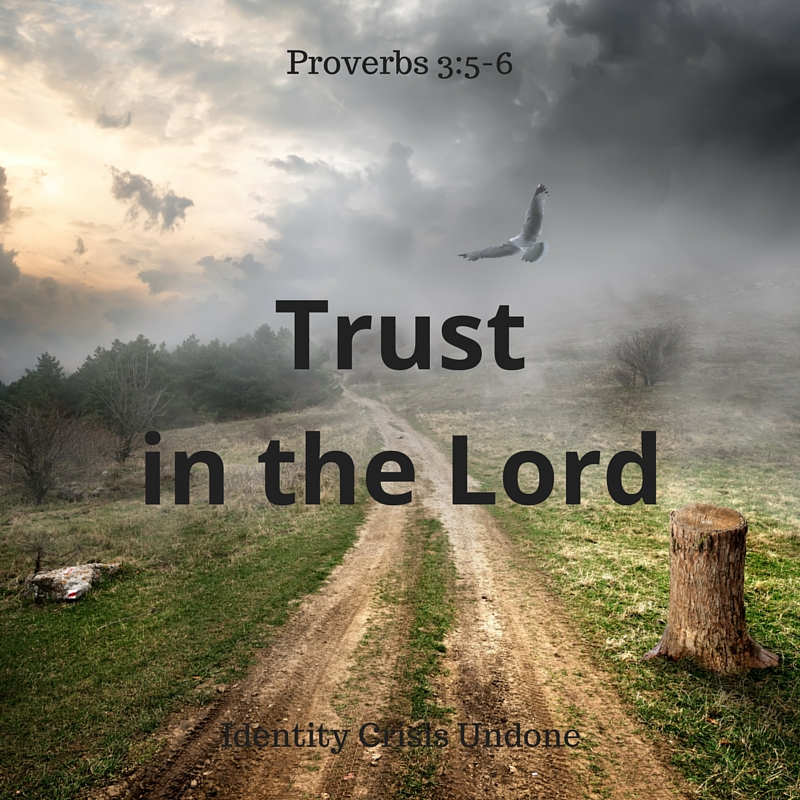 The takeaway is when God gives us instruction, obey it, and when God makes us a promise, believe it. Because when we do not obey and when we do not believe, the consequences can be severe and perpetual.
Bottom line: we must trust God!
Amen
It would be much appreciated if you left any question, comment, concern, or experience with impatience below.
Blessings!
Please follow and like us: