This article is not solely a condemnation of homosexuality. Rather, a balanced and candid observation of the Bible and homosexuality in relation to sin.
What is Homosexuality
Homosexuality is the quality or state of being a homosexual. Without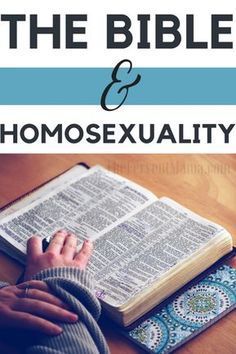 getting too technical, a homosexual is an individual, male or female, that has a tendency to direct their sexual desires toward another of the same sex.
Last but not least, homosexuality is a sin and is therefore sinful behavior.
What is Sin
Sin is transgression of God's Law and will either by omitting to do what God's law requires or by doing what it forbids. John 3:4 reads:
4 Whosoever committeth sin transgresseth also the law: for sin is the transgression of the law.
Sin can occur in several forms. For example, the transgression can occur in thought. 1 John 3:15 reads:
Whosoever hateth
his brother is a murderer: and ye know that no murderer hath eternal life abiding in him.
Also, Matt 5:27-28
27 Ye have heard that it was said by them of old time, Thou shalt not commit adultery:
28 But I say unto you, That whosoever looketh on a woman to lust
after her hath committed adultery with her already in his heart.
So we see that we don't have to engage in a physical act to commit sin, but we can do so by harboring a sinful thought.
The transgression can occur in word, Matt 5:22
22 But I say unto you, That whosoever is angry with his brother without a cause shall be in danger of the judgment: and whosoever shall say to his brother, Raca, shall be in danger of the council: but whosoever shall say, Thou fool, shall be in danger of hell fire.
The transgression can also occur in deed Rom 6:23
23 For the wages of sin is death…"
Therefore, take note that sin can occur without committing a physical act by: thoughts, words, as well as deeds.
Sin separates us from God.
Homosexuality is sin
The Bible is clear: homosexuality is a sin. Let's look at the Scriptures. Lev 18:22
22 Thou shalt not lie with mankind, as with womankind: it is abomination.
A man is not to have sex with another man as he would with a woman. It is an abomination. An abomination is a sin that God considers particularly detestable. Other practices that fall into this category are: idolatry, the sacrificing of blemish animals, the practice of magic, witchcraft and spiritism. Hebrew words translated abomination for the most part have the meaning of "impure," "filthy," and "unclean"-that which is foul-smelling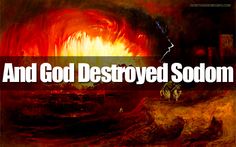 and objectionable to a holy God.  After all, He destroyed an entire city because of homosexuality.
Homosexuality is condemned throughout the Scriptures and there are other Old Testament Scriptures that address it. But there are some who will say: that's Old Testament and we are free from that law because we are in the New Testament. So, let's go to the New Testament.
Rom 1:26-27
26 For this cause God gave them up unto vile affections: for even their women did change the natural use into that which is against nature:
27 And likewise also the men, leaving the natural use of the woman, burned in their lust one toward another; men with men working that which is unseemly, and receiving in themselves that recompence of their error which was meet.
This passage describes the sexual actions between women with women and men with men as "unseemly" or shameful and indecent acts. Again—New Testament Scripture.
A Closer Look at Sin
We're going to look at another New Testament Scripture. 1 Cor. 6:9-10
9 Do you not know that the wicked will not inherit the kingdom of God? Do not be deceived: Neither the sexually immoral nor idolaters nor adulterers nor male prostitutes nor homosexual offenders (10) nor thieves nor the greedy nor drunkards nor slanderers nor swindlers will inherit the kingdom of God. NIV—I used a modern translation for clarity.
Once again: New Testament Scripture addresses homosexuality as a sin.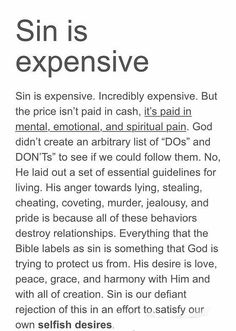 Further, homosexuals will not inherit the Kingdom of God—they will not make it into heaven.
But…wait a minute…neither will the other sinners listed. Homosexuality isn't the only sexual sin; "the sexual immoral." The sexual immoral includes fornication; sex outside of marriage and how popular is that today? I am sure that a significant percentage of the US population engages in this practice.
What about "adulterers;" not exactly a rare occurrence these days. Prostitutes and all of the other non-sexual offenders listed in verse 10 will not inherit God's Kingdom. While they may not be homosexual sins, they are heterosexual (straight) sins. However, sin-is-sin. The Scriptures are very balanced and this one is no exception. None of these will inherit the Kingdom of God (Heaven) as they are classified as "wicked."
The Issue with Homosexuals
The issue with homosexuals is they want their lifestyle to be fully accepted.
To accomplish this, they first repel that it is sinful in spite of what Scripture says and even go as far as to disbelieve Scripture as a whole and that's ok; if you're not a Christian. There's more on that to follow.
Further, they make the excuse: they were born that way. Well, that is Scriptural! Let's take a look: Ps 51:5
5 Surely I was sinful at birth, sinful from the time my mother conceived me. NIV
In this psalm Scripture, David reflects on the fact that we are sinful at conception and therefore born with an inherent sinful nature—all of us! This sin nature manifests itself in the various behaviors listed above in verses 9 and 10 of First Corinthians 6. This is why God sent Jesus: to redeem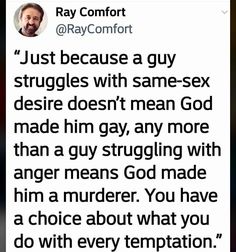 us [John 3:15]. To continue with the 1 Corinthians passage, verse 11 reads: "And that is what some of you were. But you were washed, you were sanctified, you were justified in the name of the Lord Jesus Christ and by the Spirit of our God. The blood of Jesus cleanses us from these vices if we accept Him and follow Him as our Savior.
Therefore, being born into any sin is a given but it is not an excuse to remain in that sin. The Lord has provided a way for us to repent of our sins and to be "justified" before Him. The Scriptures make no excuses for sin and makes it clear that we all
are guilty initially and need to be saved from sin. Rom 3:23 reads: "For all have sinned, and come short of the glory of God."
Again: "the wages of sin is death." This is why we "must be born again" to inherit the Kingdom of God. [John 3:3]
For more on being born again read the article: What Does It Mean to be a Born Again Christian on this website.
Another piece of reasoning I hear often is: God is a God of love and He loves everybody. Well, that is true; He does. But He hates sin; He loves the sinner but hates sin. This is obvious in John 3:16-17:
16 For God so loved
the world, that he gave his only begotten Son, that whosoever believeth in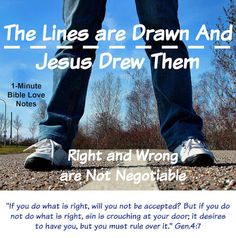 him should not perish, but have everlasting life.
17 For God sent not his Son into the world to condemn the world; but that the world through him might be saved.
God loves the sinner so much; and hates sin so much; that He sent His only Son to save the world from sin. God does not and will not excuse sin—any of it.
God loved Adam and Eve. After all, He created them.  But when they sinned, He handed down judgment against them and consequences were experienced.  These sin penalties have been passed on to the present and we need a Savior which has been provided.
However, sin is so accepted in society these days. Sin is ubiquitous and pervasive in the land and homosexuals feel that since straight sins are so accepted in society theirs should be also. But take note of what the Scriptures warn: Prov 14:34
34 Righteousness exalts a nation, but sin is a disgrace to any people. NIV The more sin a nation embraces, the greater the consequences and the ultimate disgrace.  We must be careful of what we embrace.
A Warning to Christians
Christians as a whole are quick to condemn homosexuals. But…why? Are Christians angels? Are they perfect? Hardly! There are professing
Christians that are guilty of the same activities listed in 1 Corinthians 6:9-10 making them highly hypercritical. Scripture deals with this also.
Matt 7:3-5
3 "Why do you look at the speck of sawdust in your brother's eye and pay no attention to the plank in your own eye? 4 How can you say to your brother, 'Let me take the speck out of your eye,' when all the time there is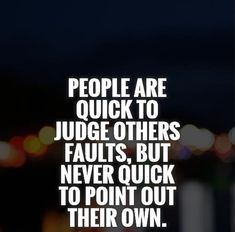 a plank in your own eye? 5 You hypocrite, first take the plank out of your own eye, and then you will see clearly to remove the speck from your brother's eye. NIV
Here Jesus uses a bit of hyperbole to make the point: before you condemn the sin in somebody else's house (life), look first at your own and correct it. Then you can address and help somebody else's.
There are other passages of Scripture that make it clear that Jesus took issue with hypocrites. We must be careful.
What personally astounds me is the fact that Christians are split over homosexuality. Some condone it because: "it's been around since forever." Well, that's true; so have all of the other sins. Homosexuality was a sin then and it's a sin now just as all sin.
There are homosexual priests in some denominations. This is confusing. Church leaders are to set an example for the flock [1 Tim. 4:12] and should not be openly engaged in sin. They should not be liars, thieves, adulterers, fornicators—but they can be homosexuals?
Some churches are even performing same sex marriages—really? What is the Scriptural justification for that? Somebody please tell me! There is no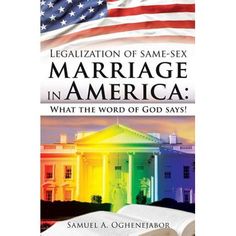 wonder that God has allowed a virus that has even stopped worship gatherings. The world has infiltrated the church.
There are professing Christians engaged in same sex marriages including Christian ministers. Based just only on the Scriptures I've shared, is this justified? Here's another one: Gen 2:23
24 This explains why a man leaves his father and mother and is joined to his wife, and the two are united into one. NIV
A man joins his wife and a wife is united with her husband. I don't understand the confusion. How does a representative of God and the Bible not get this? God created and married Adam and Eve; not Adam and Steve or Eve and Eva. How does any Christian not get this? This is not rocket science!
For the non-believers, the natural beings, it's understandable. After all, they are "spiritually discerned." [1 Cor. 2:14] But for Christians these thoughts and actions are reprehensible and is the epitome of hypocrisy. While Christians shouldn't be too quick to criticize homosexuals, we shouldn't join them either as we should not join any other sinful behavior.
Obviously the difference is between professing christians and practicing Christians.
But understand this: society can condone homosexuality and legalize same sex marriage until the chickens come home, but it is not the will of God and there will be a price to pay.
To the professing Christians I say this. Take a look around, we are living in the last days and it would be good idea to take an inventory and get your house in order. Don't just read the Word, apply it. [James 1:22] Remember what Jesus said in Matt 6:24: "No man can serve two masters: for either he will hate the one, and love the other; or else he will hold to the one, and despise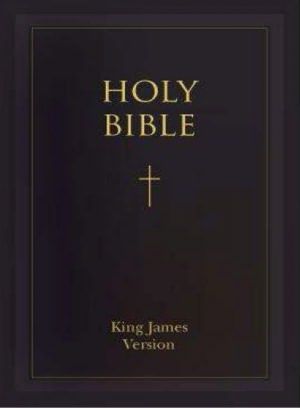 the other…" You can't stay on the fence forever.  Don't make excuses for your sins and make changes; or pay the price.
Practicing Christians aren't sinless but they don't maintain a sinful lifestyle. To a practicing Christian, sin is an accident, almost involuntary; yielding only because the flesh can be so strong. They confess, repent and move on—in Christ.
To the practicing Christians I say this: do your best to stay in the will of God. Remember we are to bear one another's burdens. Therefore, when you witness someone that is straying says: "don't judge me" remember what the Scripture says in Gal 6:1-2:
1 Brethren, if a man be overtaken in a fault, ye which are spiritual, restore such an one in the spirit of meekness; considering thyself, lest thou also be tempted.
2 Bear ye one another's burdens, and so fulfil the law of Christ.
We who are spiritual should observe and gently and humbly help that person back onto the right path without condemning.
All questions, comments, and concerns are fully welcomed below.
Blessings!
Please follow and like us: