Today we live in a society that is becoming more and more secular, resulting in increasing ungodliness. The influence of this ungodliness makes living a godly life challenging. So how does a godly individual overcome this challenge? This article addresses living godly in an ungodly world.
The Ungodly World
We live in a corrupt world that opposes God's values. We live in a society that is drifting, not drifting toward God, but away from God. Generation after generation has drifted away from the principles of God's Word. This drift includes the customs and ideas that were based on Biblical principles. So, what is the answer to this drift? What is the answer to living godly in an ungodly world?
As usual, the answer is in the Scriptures. It is the Scriptures that tell us how we can live godly in an ungodly age.
In the book of Titus, Paul writes to Titus, a young pastor, giving him direction in pasturing a challenging church. It is challenging because of the society in which this church is located in Crete.
Titus 1:5-16
5" For this reason I left you in Crete, that you should set in order the things that are lacking, and appoint elders in every city as I commanded you —  6 if a man is blameless, the husband of one wife, having faithful children not accused of dissipation or insubordination. 7 For a bishop must be blameless, as a steward of God, not self-willed, not quick-tempered, not given to wine, not violent, not greedy for money, 8 but hospitable, a lover of what is good, sober-minded, just, holy, self-controlled, 9 holding fast the faithful word as he has been taught, that he may be able, by sound doctrine, both to exhort and convict those who contradict."
10 "For there are many insubordinate, both idle talkers and deceivers, especially those of the circumcision, 11 whose mouths must be stopped, who subvert whole households, teaching things which they ought not, for the sake of dishonest gain. 12 One of them, a prophet of their own, said, "Cretans are always liars, evil beasts, lazy gluttons." 13 This testimony is true. Therefore rebuke them sharply, that they may be sound in the faith, 14 not giving heed to Jewish fables and commandments of men who turn from the truth. 15 To the pure all things are pure, but to those who are defiled and unbelieving nothing is pure; but even their mind and conscience are defiled. 16 They profess to know God, but in works they deny Him, being abominable, disobedient, and disqualified for every good work." NKJV
Paul lays out the qualifications of an elder. However, Christians, in general, must possess these qualities.
This description of Crete in verses 10-16 applies to Crete and applies to the US and the world these days. We are living in the degeneration of society. There is more opposition and unbelief than ever before.
These are the words that fit our society:
Secular — There is no place for God in many lives today. The whole idea of secularism is to get rid of God and all spiritual things: "so I can believe what I want to believe," "have whatever I want." "Do whatever I want to do." We are clinging to this thought pattern even if it kills us as well as others (e.g., refusing covid19 vaccines).
Materialism – Money is what drives the majority of individuals today. This desire for money and pleasure often leads to greed. When we drift away from God, a void forms, and we attempt to fill this void with material goods: money, things, and relationships. Etc.
Immorality – Today's society is inundated with sex. Instead of sex being motivated by love as God intended, it is motivated by lust. Sex is another way we attempt to fill the aforementioned void, seeking sex purely for fleshly fulfillment. When we drift from God, the thinking is convoluted. The result is a society that is degenerating through and through; full of empty philosophy that yields no satisfaction or peace.
When we remove the one true element that can fill the void and bring us peace and satisfaction, it becomes filled with all kinds of false, empty, and vain philosophies, causing the most peculiar things to become popular. These philosophies are on the scene because of the deception that has crept in as we drift from God.
This situation was foretold in Scripture: 2 Tim 4:3-4
3 For the time will come when they will not endure sound doctrine, but according to their own desires, because they have itching ears, they will heap up for themselves teachers; 4 and they will turn their ears away from the truth, and be turned aside to fables. NKJV
This time has arrived. We seek doctrine that tells us what we desire to hear instead of the truth (false doctrine).
It is more important now than ever for professing Christians to live the life God desires for us to strengthen the church and shine a light on the darkness that is prevailing in the world.
Living Godly in an Ungodly World
We have established the ungodly condition of the world and the need for us to live godly lives despite it. But how do we cope with such a feat? How do we live godly in a world that is steadily drifting further and further from God and His principles? What is the answer to living godly in a godless age?
Let's look at verse 9 again.
9 Holding fast the faithful word as he hath been taught, that he may be able by sound doctrine both to exhort and to convince the gainsayers.
We have to do what Paul urged and encouraged the elders of Crete to do;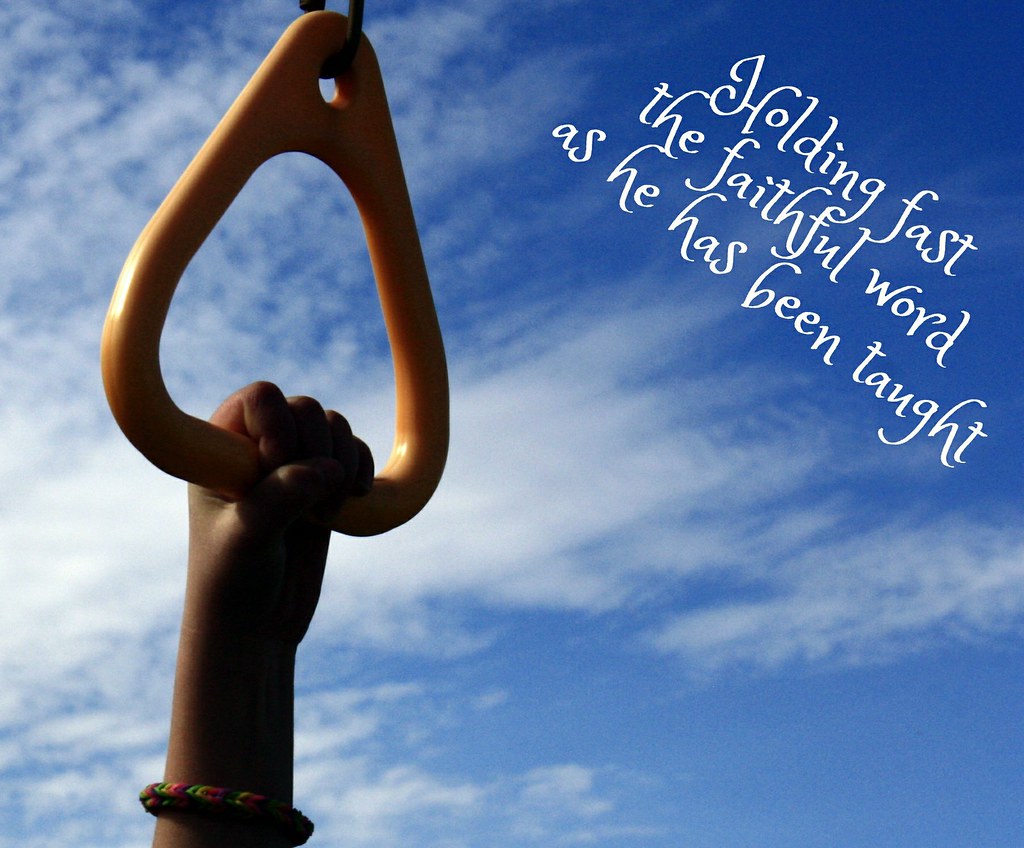 hold fast to the Word of God. We are to grip the Word tight, hold it close, apply it to our lives, and not allow it to drift away. The key to living a godly life is within the pages of the Scriptures.
We must get the Word in our minds and hearts and not read it only. The scripture in James 1:22-25 reads:
22 "Do not merely listen to the word, and so deceive yourselves. Do what it says. 23 Anyone who listens to the word but does not do what it says is like a man who looks at his face in a mirror 24 and, after looking at himself, goes away and immediately forgets what he looks like. 25 But the man who looks intently into the perfect law that gives freedom, and continues to do this, not forgetting what he has heard, but doing it — he will be blessed in what he does." NIV
We must hold fast or cling to the Word so that we will not drift from it and become like the world. So, why the Bible (the Word)?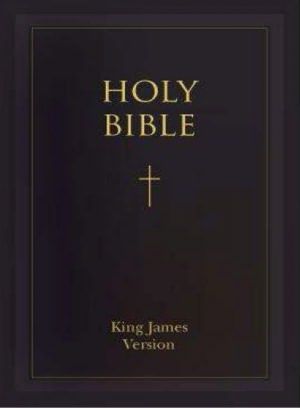 It is the mind of God – It is the eternal Word of God Isa 40:8 reads, "The grass withers, the flower fades,But the word of our God stands forever." NASB The Bible is the story of God's redeeming love for mankind from the creation to the last verse.
It is God's textbook and guidebook for the salvation of humanity. It was given to us to understand salvation, live a godly life and be saved, and be equipped to defend what we believe.
It gives us wisdom.
It lifts our burdens.
It brings us joy and peace.
Phil 4:7
7 And the peace of God, which passeth all understanding, shall keep your hearts and minds through Christ Jesus. KJV
John 14:27
27 Peace I leave with you; my peace I give you. I do not give to you as the world gives. Do not let your hearts be troubled and do not be afraid. NIV
6. It keeps us from sin – When we read it and practice what it says, it continually cleanses us. It cleanses us from wrong thinking, lust, anger, bitterness, resentment, hostility, and unbelief. Because we are constantly reminded that these things do not belong in our lives. These emotions are not a part of a Christian's life.
7 It refutes false doctrine – In recent times, there has been an onslaught of false doctrines promoting all kinds of behaviors contrary to the will of God.
How do we cling to the Word?
 We must believe it – we must have faith and believe it to be the truth
 We have to read it carefully, meditate on it daily (give a passage thought).
 We must be willing to apply it – If we do not apply it to our lives and practice it, it cannot work, no matter how much we read it.
The Bible is our textbook, our handbook that can guide us through the treacherous waters of life. It is the best tool in our arsenal to aid us in living godly in an ungodly world.
Amen
Questions, comments, concerns, and any experience you would like to share can be left below.
For more articles, visit www.TheChristianAdvocate.org
Blessings!!
Please follow and like us: